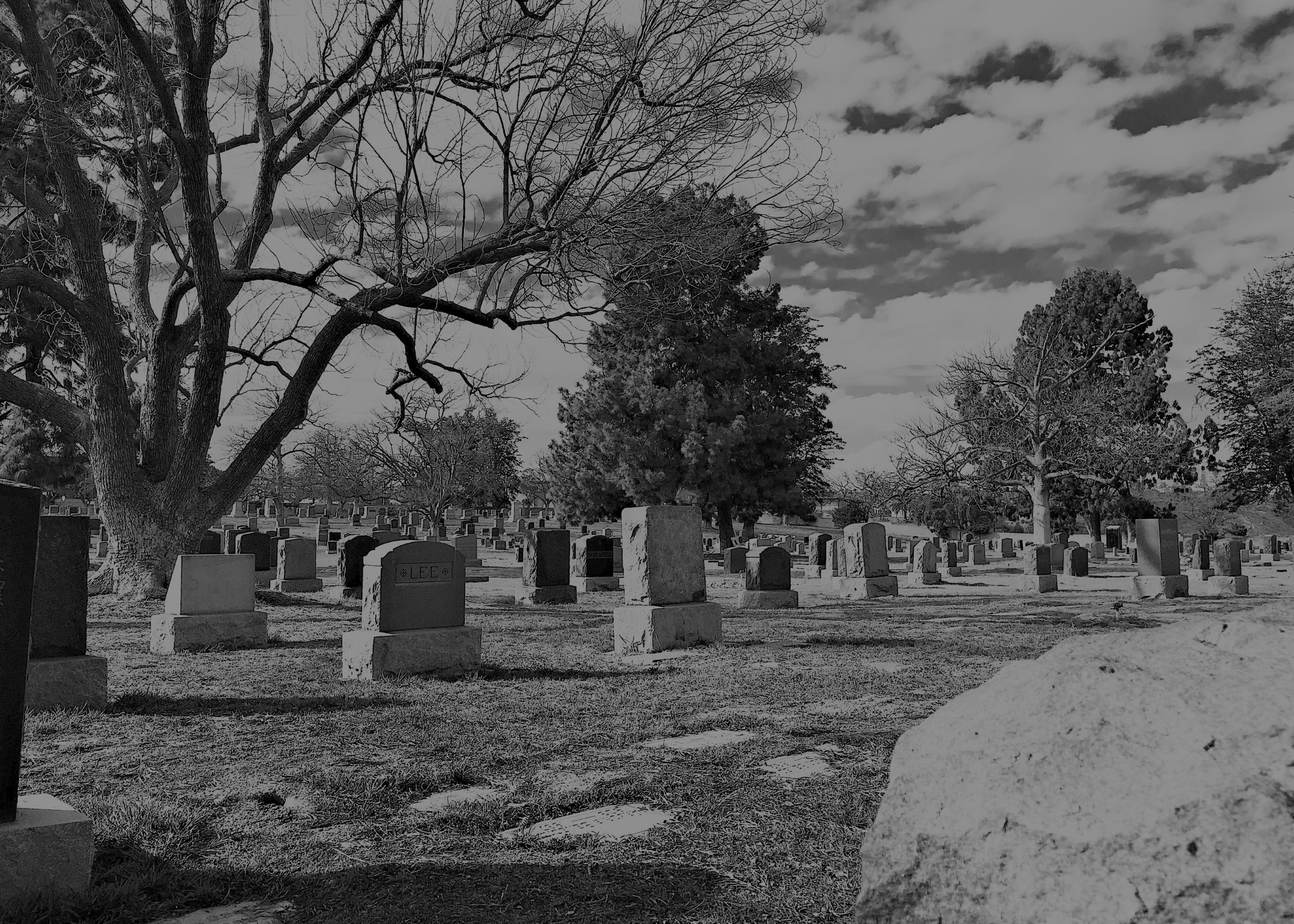 Historical Society of Long Beach's Annual Cemetery Tour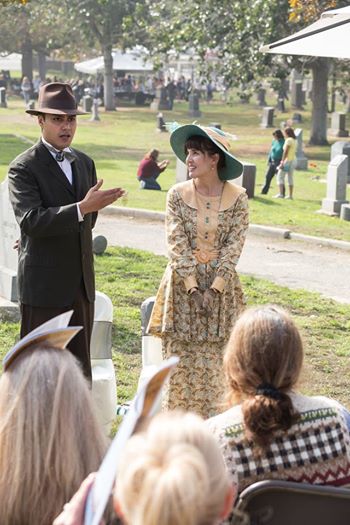 Beginning in 1995, the HSLB has conducted an annual living history tour at the city's two oldest cemeteries. Located on Willow Street between Orange and California and adjacent to one another, Long Beach Municipal Cemetery and Sunnyside Cemetery are "home" to more than 20,000 past residents of the area.
The tour takes place the Saturday on or before Halloween and features graveside presentations by professional and volunteer actors who relate the life and demise of the person lying in rest. Each year's program features a number of stories – some are individuals who helped shape the city's political past, others are ordinary people whose tales remind us that rich or poor, famed or nearly forgotten, everyone has a story to tell. Period costumes worn by all the performers further heighten the experience with an aura of authenticity. Many guests get so involved in the presentation that questions like "What was it like to live here in 1920?" are often asked of the performers.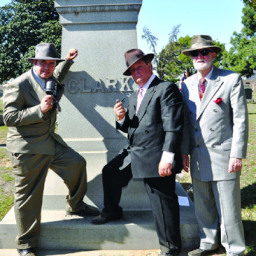 Since 2004, the Long Beach Playhouse has helped us find actors for the tour and costumed them as well. We thank Carl DaSilva for directing our actors and Christina Bayor and volunteer Rebecca Roth for costuming them.
Former Long Beach Mayor Bob Foster, pictured to the left, has been a volunteer actor for several past tours. Among the stories he has told, a favorite was Kid Mexico, a.k.a. the Bingo Baron of Signal Hill.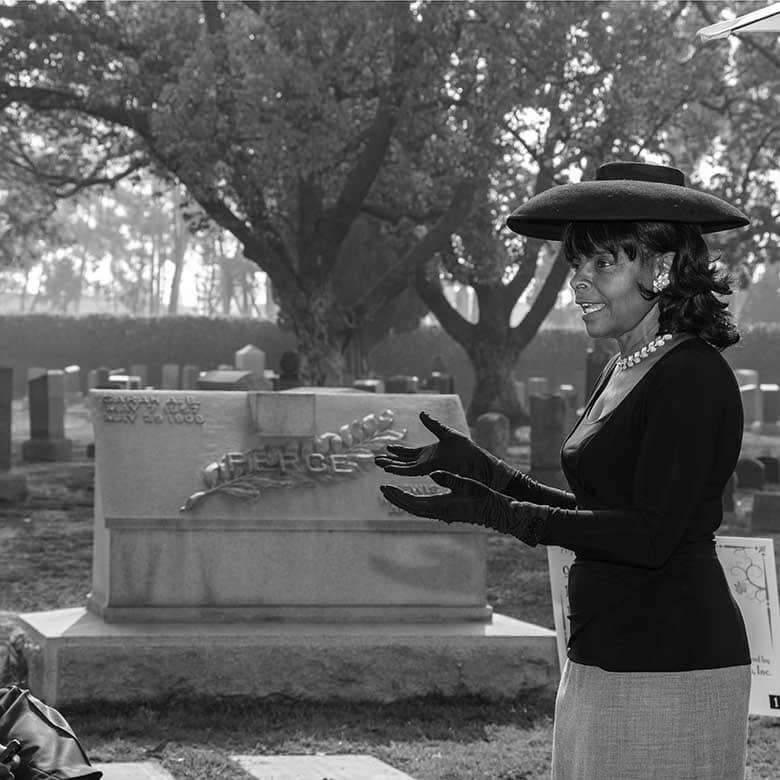 The tour is appropriate for families and all ages. There is nothing scary about the vignettes or the location. Tickets are sold online and at the gate from 8:30 a.m. until noon just inside the main gateway on Willow Street or at the Orange Avenue entrance.
The tour takes approximately three hours to complete, and the last presentations begin at 2:40 p.m.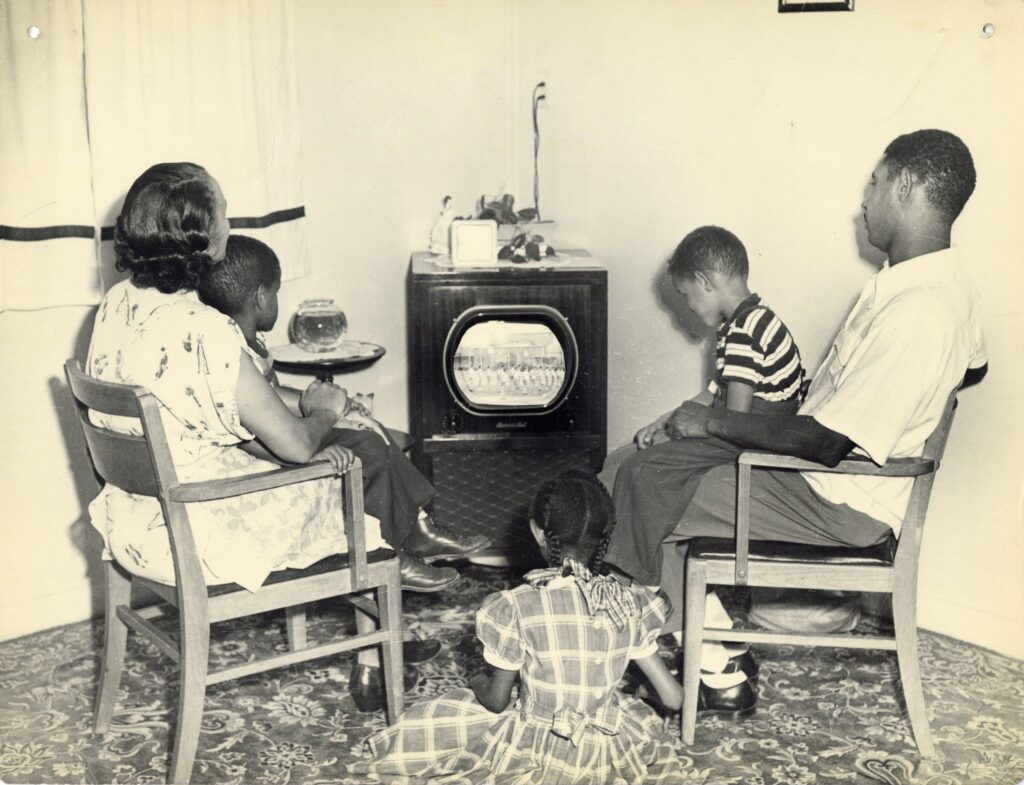 Videos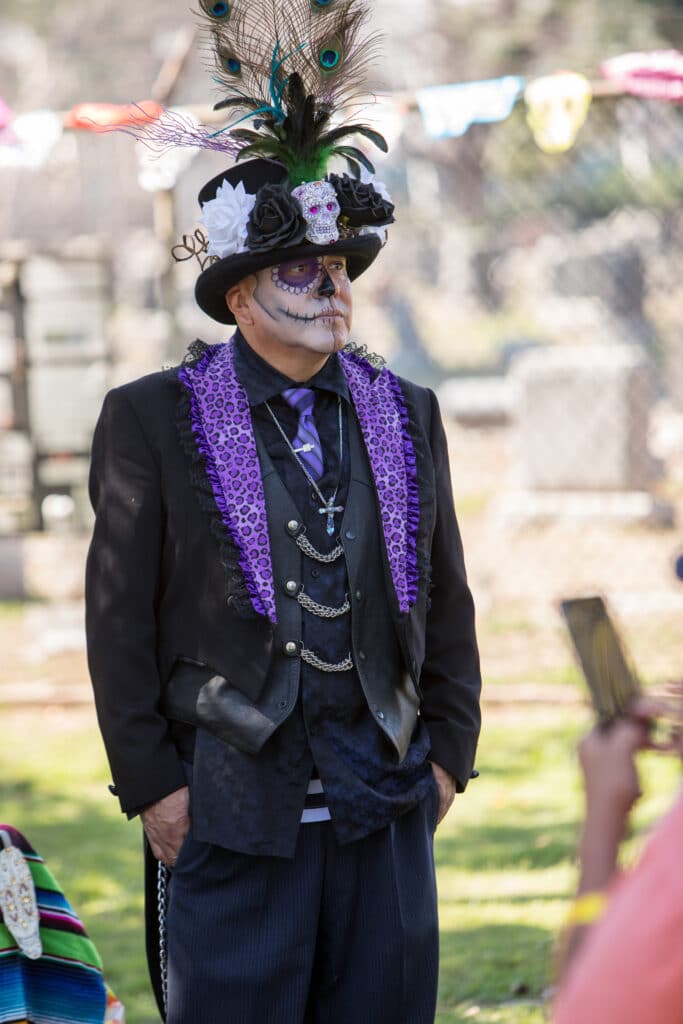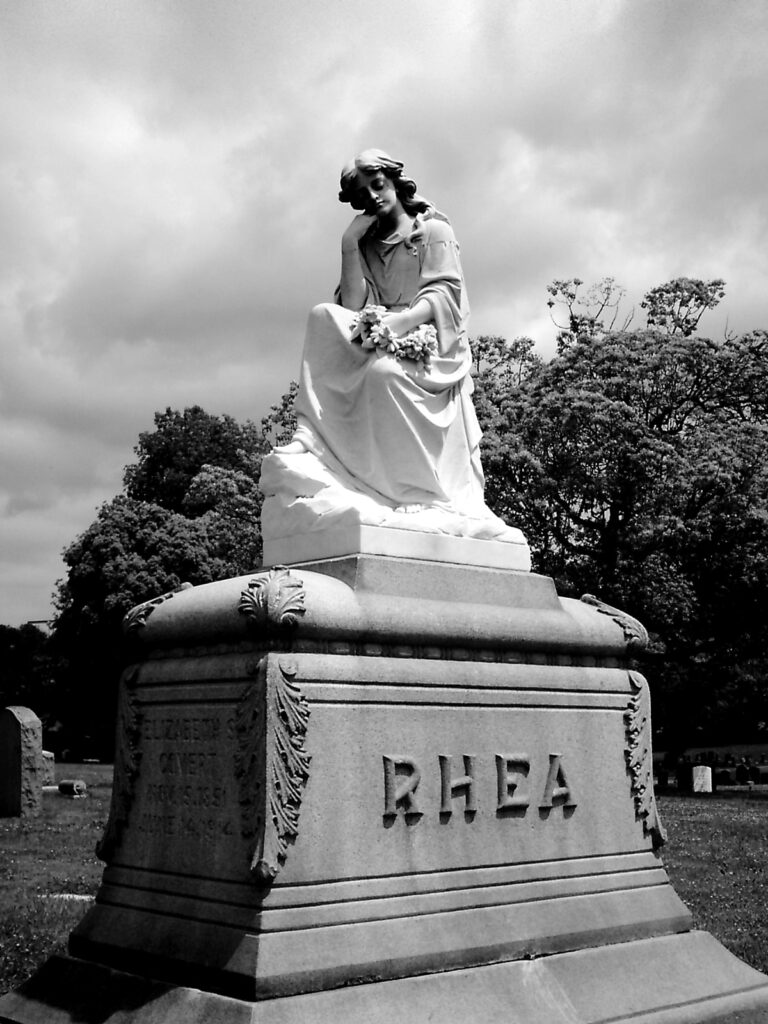 Awards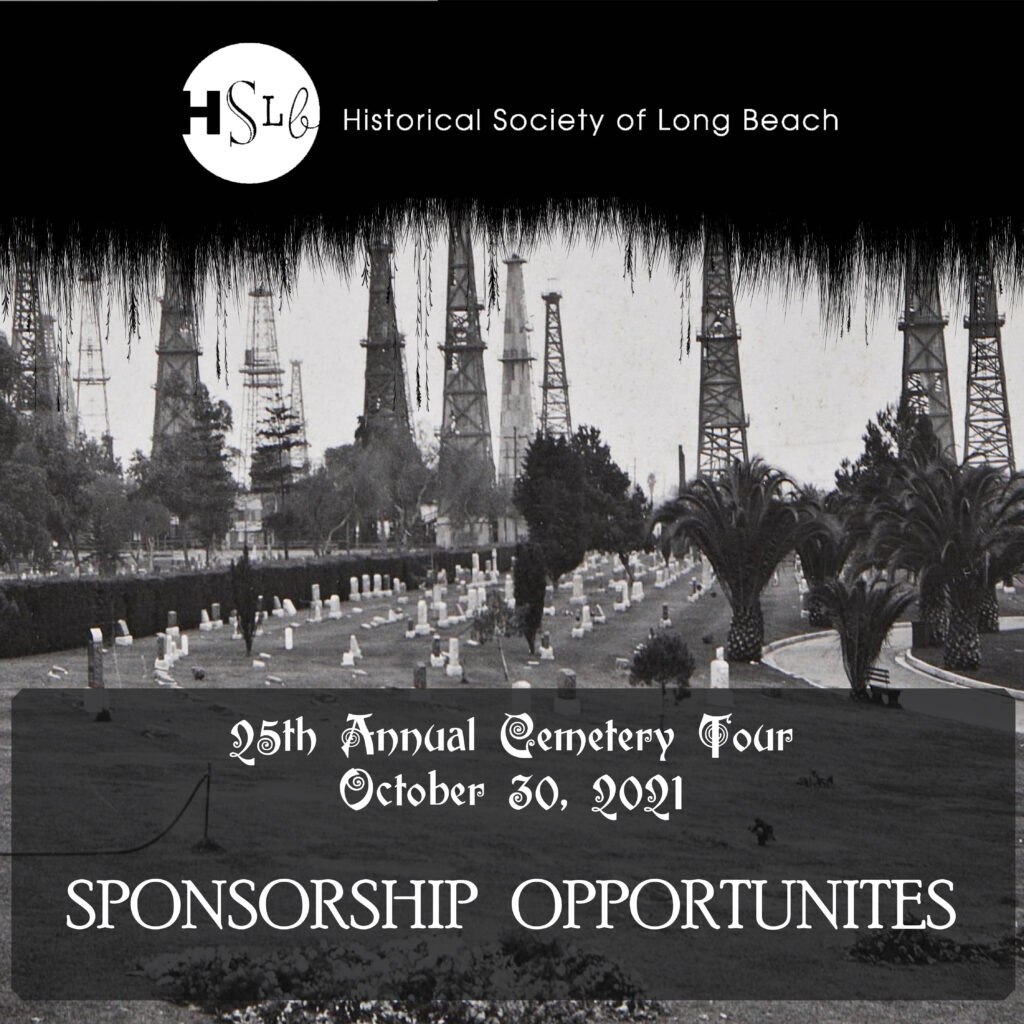 Show your support and represent your business!
The Annual Historical Cemetery Tour celebration attracts 1,250 people and engages the support of more than 100 volunteers, city agencies, community, and regional leaders.
Learn more about how you can advertise or sponsor this one-of-a-kind living history event!
PARKING & LOGISTICS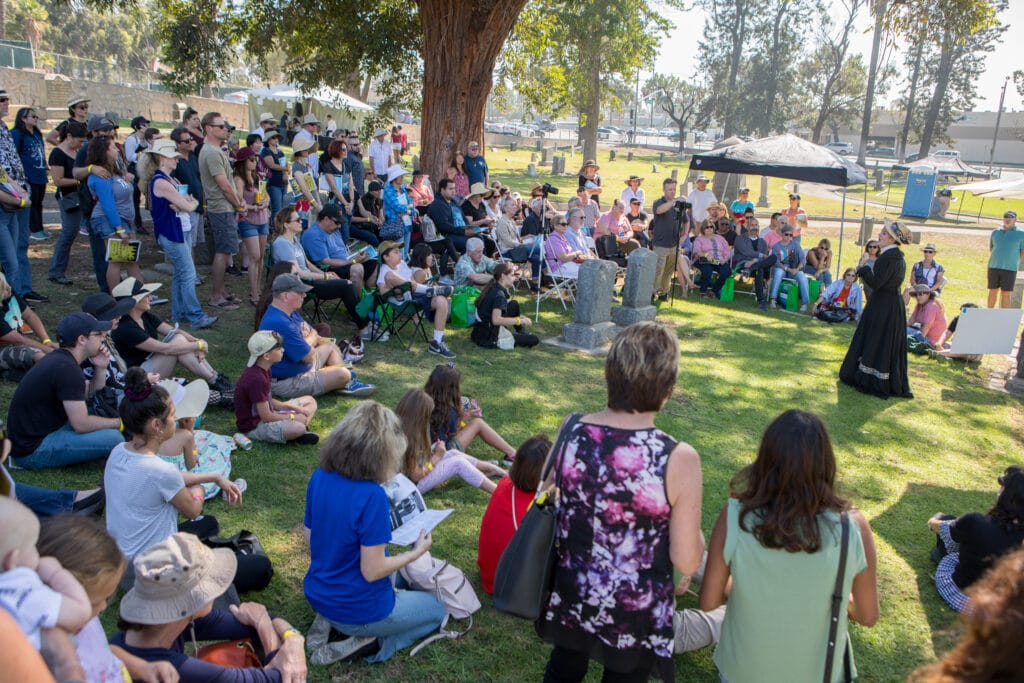 Parking & Logistics
There is some parking inside the cemetery, overflow parking is behind the cemetery at Willow Springs Park (enter from Orange Ave.), and there is also open street parking in the surrounding neighborhood.
The ground is uneven, so we recommend comfortable shoes. Typically, the morning is chilly while the afternoon is sunny and warm, so a sweater or light coat is recommended.